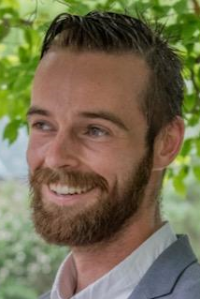 Loved his family & friends, cared for the environment and brought joy to all he met


Aidan Patrick Connolly was a wonderful and beloved son, brother, nephew and grandson who exceeded our high expectations time and again as an athlete and as a friend. Aidan loved people, life, and his work at Tesla and cared deeply about healing our mistreated environment and planet.

He died in a boating accident on April 19 at age 27.

Aidan was born on July 19, 1994, and grew up in West Roxbury and Brookline with his mother, Nancy E. Kelleher, father Robert P. Connolly and older sisters Marjorie and Nora. He most recently lived in Roslindale.

After attending Brookline's Baker School, Aidan graduated from Brookline High School, where his favorite subject was philosophy. He played varsity baseball and ran cross country at Brookline High. During his high school years he worked at Summer at Park in Brookline and assisted at baseball camps for younger players.

Aidan was a graduate of UMass Amherst, where he studied economics and pitched on the school's club baseball team. He spent a semester studying in Australia and loved the country and the people he met there.

Propelled by his visceral concern about climate change and our global future, Aidan entered a field where he could make a positive impact. After leaving UMass he went to work for SolarCity/Tesla, selling solar-panel systems door-to-door. Meeting people in this way delighted him, whether or not they became clients, and he would bring home stories about all the fascinating connections he made. Aidan later became a Tesla adviser, focusing his efforts on zero-emission cars and customer relations at Tesla stores in Dedham, Boston and Peabody. Aidan also did several brief stints at the Tesla factory in Fremont, Calif.

Aidan was a thoughtful man who always stayed focused on the people and events surrounding him. He had a remarkable ability to find and share joy in life, and those who knew him will remember his infectious smile and his endearing humor. Aidan truly lit up any room he was in – and sparked a fire in the hearts of family and friends that will glow forever.

Even strangers could see the kindness in his face. His partner Leah Zizza said people would approach him as he walked down the street, and he always opened his wallet to anyone who needed it.

Aidan loved his family, his friends, his work, sports, reading, travel and being in the world.

He leaves behind his mother, Nancy E. Kelleher, and father, Robert P. Connolly, both of West Roxbury; sisters Marjorie K. Connolly and her husband Tucker Cotter of Berlin, Germany, and Nora C. Connolly of Somerville; his love and partner, Leah M. Zizza of Jamaica Plain; his grandmother, Margaret Kelleher of Harwich; and many loving aunts, uncles, cousins and friends.

Visiting hours will be held from 4 p.m. to 8 p.m. Monday, April 25, at the William J. Gormley Funeral Home, 2055 Centre Street, West Roxbury, Mass. A procession will leave from the funeral home at 10 a.m., Tuesday, April 26, for the Gardens of Gethsemane Cemetery, 670 Baker St, West Roxbury, where a graveside service will be held.

In lieu of flowers, contributions may be made to the Aidan Connolly Memorial Scholarship, supporting students engaged in sustainability and environmental studies at UMass Amherst. Gifts may be made by sending a check payable to the University of Massachusetts, UMass Amherst, Records & Gift Processing, Memorial Hall, 134 Hicks Way, Amherst, MA 01003 or online at: https://www.umass.edu/development/give/. In either case, please designate the gift for the Aidan Connolly Memorial Scholarship.