Obituary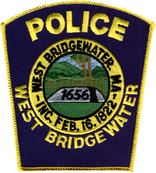 Kevin Johnson, age 73, (Ret. Sgt WBPD) passed away on September 8, 2022, at Tidewell Hospice House in Port Charlotte, FL. He was the loving husband of Ann M. (Savignano) for the past 34 years.

Born in Brockton, he was the son of the late William J. and Helen F. (Hall) Johnson.

He attended West Bridgewater Schools, Central Connecticut State University, where he majored in History and graduated with a degree in Law Enforcement from Anna Maria College. He played football & basketball of which he was Co-Captains of those teams and also played baseball while at WBHS.

Kevin was a dedicated police officer of the West Bridgewater Police Department for 35 years, most of which was on the midnight shift "training the new guys" retiring in 2005 as Sergeant.

A lifelong resident of West Bridgewater, he also loved his home in Bethel, VT escaping there with Ann any chance they could get, where he loved entertaining family and friends. His wife often called him the "grill master" with smoking ribs being his specialty. He had a myriad of interests including gardening, snowmobiling, skiing, snowshoeing, fishing, hunting, boating, reading American and military history, astronomy and was an avid sports fan, especially the New England Patriots and Tampa Bay Buccaneers. After moving to Florida, he worked as a security officer at Charlotte Sports Park for the Tampa Bay Rays Spring Training Camp for 3 years prior to illness.

He had the best smile in the whole world. Kevin was fun loving, full of joy, and was the "life of the party." He was proud of obtaining two one day licenses to be a Justice of the Peace to officiate the weddings of two couples in Vermont. Most of all he loved his family, especially his nieces and nephews who often called him Uncle Kevin or Grampa.

Besides his wife, he leaves two sisters, Fay Warmington of FL, Shirley (Joe) Mattie of NH, Mother-In-Law Teresa Savignano, Middleboro, MA, Brother & Sister-In-Laws Michael & Gina Savignano, Bridgewater, MA, Nicholas & Leanne Savignano, Brockton, MA. Gary & Debbie Cloherty, FL. Many nieces and nephews, Lt. Colonel Scott Warmington, MSP, Kathy Sylvester, Bill & (Amy) Mattie, Steve & (Amy) Mattie, Annabelle, Zoey, Captain Andrew Warmington, JAG (Lauren), Virginia & Eleanor, Brittany & Andy Waller, Lincoln. Holly Savignano, Nicholas Savignano & Maria Savignano. Adoped nephew & nieces Ryan (Chelsy) Cloherty, Meaghan Cloherty, Megan (Alex) Messier, Lindsey LaPerle & Katie "Scarlett" Collins.

Relatives and friends are invited to visit with Kevin's family on Friday, September 30, 2022 from 4:00 to 7:00 pm, in the Conley Funeral Home, 138 Belmont Street (Rte. 123) Brockton.

In lieu of flowers please raise a glass of your favorite beverage in honor of Kevin and/or make a donation to Tidewell Hospice House, 1158 Veronica St., Port Charlotte, FL 33952.



Content is coming soon...