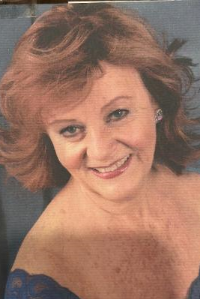 Carolyn Cameron, a beloved member of the Cape Cod community, passed away after returning to her home in Harwich, under hospice care on March 1, 2023, at the age of 85. Loving mother of Paul Cameron and his wife Debbie of Yuma, AZ, and Susan McGuire and her husband John of Harwich. Beloved grandmother of Kimberly Andelin and her husband Adrian of Seattle,WA, Peter Cameron and his fiancé Joline Richard of Weymouth, and Jeanette Kniolek and her fiancé Doug Miller of Taunton.

Born on December 25, 1937, Carolyn grew up in the New England area and spent most of her life in the greater Boston area and surrounding communities. She enjoyed being a realtor. She quickly established herself as a force in the industry. Her dedication to her clients, her extensive knowledge of the local market, and natural charm made her one of the most successful realtors in the region.

In addition to her work in real estate, Carolyn was an active member of her church. She was a regular attendee of Sunday services. Her faith was an important part of her life, and she found great joy and comfort in her church community.

Carolyn was also known for her love of cats. She was a passionate advocate for animal welfare and often took in stray cats and kittens, providing them with a loving home and the care they needed. Her own cats were like family to her, and she took great pleasure in spending time with them.

Perhaps most of all, Carolyn will be remembered for her fierce independence. She was a strong-willed and determined woman who lived life on her own terms. She never shied away from a challenge and approached every obstacle with grit and determination. Her strength and resilience were an inspiration to all who knew her.

Carolyn will be remembered for her unwavering commitment to her church, her successful career in real estate, and her love of all animals. Her memory will be cherished by her family, friends, and the many people whose lives she touched over the course of her remarkable life. She will be deeply missed but never forgotten.

Visiting hours at the William J. Gormley Funeral Home, 2055 Centre St. West Roxbury on Tuesday, March 7th at 11am followed by a Funeral Mass in St. Theresa Chapel at 12pm. Interment St. Joseph Cemetery. Relatives and friends invited.