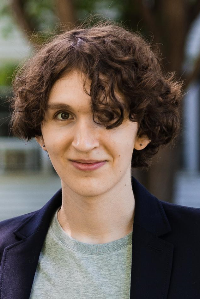 Vivian Dana Jewell, fka Austin Shawn Jewell, age 20, of West Roxbury, departed this earth by her own choice on February 24, 2023. Vivian was the devoted daughter of Charlie and Terry Jewell, and the beloved sister of Tess Jewell (Sawyer Brooks). She is also survived by several aunts, uncles, cousins, and loving friends.

Vivian was a graduate of Brookline High School, and was in her junior year at the Tisch School of the Arts at New York University, studying photography. A member of the LGBTQ+ community, she was passionate about using her art to shine a spotlight on others like her, using photographs and narratives to capture the essence of each individual.

Vivian suffered from mental illness, and despite doing everything she could to manage it, her demons were too great. If you, or someone you know, is suffering from mental illness, please seek help (available 24/7 by calling 988). Mental health is just as important as physical health, and seeking care should not be stigmatized.

Relatives and friends are kindly invited to celebrate Vivian's life in the William J. Gormley Funeral Home, 2055 Centre Street, West Roxbury on Saturday, April 8th from 1:00 p.m. to 4:00 p.m. In lieu of flowers, gifts in Vivian's memory may be made to the following organizations: www.thetrevorproject.org , www.brooklinecenter.org, or https://tinyurl.com/yx3re7r4 (for Brookline High School's donation page – please use the drop-down menu and select "Queer Student Union", as the money will be going to the OUTstanding Speakers Series).