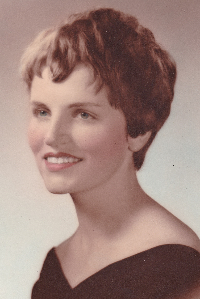 CONNOLLY, Mary Bernadette of Dorchester formerly of West Roxbury passed away unexpectedly on October 31, 2022. Born June 12, 1942, the beloved daughter of the late Michael J. and Barbara (Joyce) Connolly of South Boston, Dorchester and West Roxbury and originally from Connemara, County Galway Ireland. Devoted sister of Lawrence J. Connolly of West Roxbury and the late Joseph Francis Connolly. Also survived by many dear relatives in the US and Ireland.

Mary graduated from St. Peter Grammar School in Dorchester and Cardinal Cushing High School in South Boston. She received her Bachelor of Science degree as well as her Master of Education degree from Boston State College, now University of Massachusetts Boston. She taught in the Boston Public Schools from 1964 to 2001 at the Mather, Lee, Cleveland and Irving Schools except for a 2 ½ year stint in the Peace Corps in Sarawak, Malaysia on the island of Borneo from 1968 to 1971.

Relatives and friends are kindly invited to attend visiting hours in the William J. Gormley Funeral Home, 2055 Centre Street, WEST ROXBURY on Monday, November 7, 2022 from 4:00 p.m. to 8:00 p.m. Funeral from the funeral home on Tuesday, November 8, 2022 at 8:30 a.m. followed by a Mass of Christian Burial at St. Agatha Church in East Milton at 10:30 a.m. To livestream the funeral, please visit https://vimeo.com/767356781 / or CLICK HERE. Interment will follow in St. Joseph Cemetery in West Roxbury. In lieu of flowers, donations in Mary's memory may be made to the SMA Fathers, 337 Common Street, Dedham, MA 02026 or at smafathers.org. For directions or to leave a condolence message for Mary's family, please visit: gormleyfuneral.com.