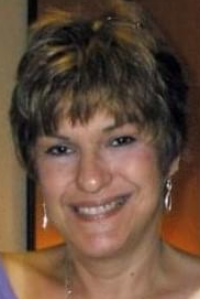 To live stream the Funeral Mass, please go to sttheresaparishboston.com or CLICK HERE .

KIERNAN, Deborah Ann, age 71, passed away peacefully in the loving arms of her children on Wednesday, August 3, 2022, at Brigham and Woman's Hospital in Boston, MA.

She was born July 7, 1951 in Boston, MA to Margaret McMahon Tebeau and Walter Tebeau. She was a 1969 graduate of Roslindale High School, and married Air Force Sgt. Paul F. Kiernan in 1970. She and her former husband lived in Honolulu, Hawaii from 1970-1973 and settled in Roslindale and later Medfield, MA.

Deb was a devoted mother to three children, Tracy Towers (Chris Towers), Brian Kiernan (Rachel Tessier) and Jennifer Bradley, beloved grandmother to Mia, Remy and Finn Towers and Kiera Bradley, step-grandmother to Jade and Candace Gately, Godmother to Pamela Parizek and Carol Kiernan, aunt to Michelle Belanger, Jon Jimenez, Ann Kiernan, Chrissy Mussari, and great-aunt to numerous nieces and nephews. She is survived by her sister, M. Pamela Jimenez and half-brother Roland Hopkins, and predeceased by half-sister Jean Hopkins Sargeant.

Deb lived life to the fullest, through simple pleasures, enjoying time with friends and family, and laughing with her grandchildren. She had an uncanny ability to connect with people in a deep and positive way, through her warmth and kindness, always making people smile.

Families, friends, and others whose lives Deb touched are invited to celebrate her life at the Gormley Funeral Home, 2055 Centre St., West Roxbury, MA on Tuesday August 9, 2022 from 4-8 pm. Funeral services will be held on Wednesday, August 10, 2022, beginning at 10:00 am at Gormley Funeral Home, proceeding to St. Theresa of Avila Parish across the street for an 11:00 am mass, and then to The Gardens of Gethsemane Cemetery, for burial. We welcome those who are able to join us to celebrate Deb's life and legacy.