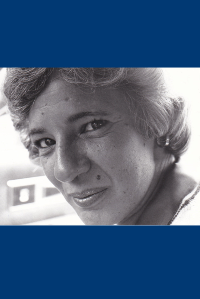 Constance "Connie" Anne Langone of Stoughton, Massachusetts entered into eternal life on July 27th 2022 at the age of 77. Connie was the daughter of the late Anthony J. Langone Sr. and June Marszalek Langone and sister to the late Anthony, Michael and Stephen Langone. Also sister to Deborah Langone. Aunt to Justina Langone and Jilianne, Brendan, Gregory, Jaqueline and Emery LaVallee. Loving cousin to Lucille Langone and the Amyouny Family.

Connie was born in Mattapan and attended Fontbonne Academy then Aquanis Secretarial School. After graduation she had a lengthy career at Joslin Diabetes Center in Boston until taking over her late Brother's business in West Roxbury, Michael's Spring Street Laundromat. When she was not working Connie enjoyed trips around New England, visits to the beach, photography, relaxing poolside and good conversation over a good meal with friends. Connie was a staple in the West Roxbury community with her tireless work at the laundromat and will be remembered for her ability to listen, her generosity, work ethic and kind heart. She touched so many over her lifetime and will be missed dearly.


Services as follows,
Wake: Thursday August 4th, 3-7PM Gormley Funeral Home 2055 Centre St, West Roxbury, MA
Memorial Mass: Friday August 5th, 10AM at Saint John Chrysostom Church 4750 Washington Street West Roxbury MA
Burial: Saint Joseph's Cemetery (Chapel Hill), 990 Lagrange St West Roxbury, MA


In lieu of flowers please make a donation to the Boston Fire Department Death Benefit and Welfare Fund 55 Hallet Street Dorchester MA in Anthony's name.