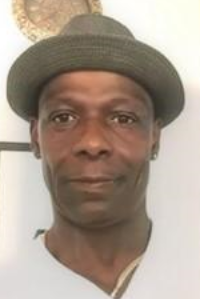 CLARK, Brian Dewitt, Sr. of Hyde Park, passed away peacefully surrounded by his loving family on June 1, 2022.

Devoted Son of:
Esther Clark-Johnson & the late Frederick McCrary, and devoted grand-son of the Late, Rev. Margaret V. Landy.

Cherished Father of:
Brianna Shuler(daughter), Xavier Clark(son), Zamari Clark(son), and preceded in death of his son, Brian D. Clark Jr.

Loving Brother of:
Cynthia Clark-Clemons, James A. Clark, Apryl McCrary Shields, (Michael) Robynne I. McCrary, and preceded in death by Christine R. McCrary.

Also survived by many Nieces, Grand-nieces, Nephews, Grand-nephews and Closest Friends.

Service Information:
Saturday, June 18, 2022
Visitation from 1-2pm
Service from 2-3pm.
William J. Gormley Funeral Home
2055 Centre St. West Roxbury
Relatives and friends are kindly invited to attend.