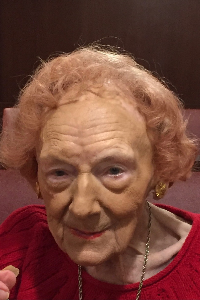 SZAMRETA, Helen Theresa of Hyde Park, passed away peacefully at the age of 92 on March 31, 2022.

Loving daughter of the late Teofilia and Felix Szamreta of Hyde Park. Loving sister of the late Genevieve (Wojciechowski) of Sharon, Leona (Kondracki) of Lynn, Felicia of Hyde Park, Edward of Pocasset, and Alfred of Hyde Park. Helen is survived by many nieces and nephews.

Helen loved to entertain and bake, hosting many family gatherings. Auntie Helen enjoyed spending time with her nieces and nephews. She dedicated her life to taking care of her sister Felicia.

Visiting hours at the William J. Gormley Funeral Home, 2055 Centre Street West Roxbury on Thursday April 7th from 9AM-10:30AM followed by a Funeral Mass in St. Anne Parish, 90 W. Milton Street, Readville at 11 o'clock. Interment at Fairview Cemetery, Hyde Park.