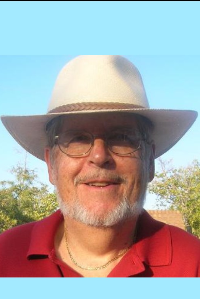 Dale I. McLean of Boston, MA, and formerly of Hampstead, NH, Woburn, MA and Exeter, NH, passed away peacefully on December 3rd. Born in Augusta, ME to Marvin and Rebecca McLean, Dale graduated from Cony High School in 1954 and the University of Maine, Orono in 1958. After a brief period of active duty in the Army, Dale began his life long career at AT&T, starting at Western Electric and moving to Bell Labs following the completion of a Masters program in electrical engineering at Northeastern. A patented inventor, he worked on the first transatlantic cable to Spain and designing equipment that could withstand desert conditions.

A lover of the sea, Dale joined the Navy ROTC program while in high school in spite of living in land locked Augusta. He was later able to expand on this interest as a co-owner of a Cape Cod 30 named Audacity, enjoying many summer weeks sailing off the coast of Maine. Even when circumstances prevented sailing in later years, the ocean was still a favorite place to visit. Dale also enjoyed travel, history and was proud of his Scottish heritage. Unassuming and always the gentleman, he was often able to ask the question that opened new avenues in the conversation.

Preceded in death by his loving wife, Jan McLean. Survived by his children, James and wife Sarah McLean of Geneseo, NY and Sidney and husband Allan McNab of Boston, MA as well as stepson Brendon Murden of Stoneham, MA. Also surviving are brothers Glen and wife Jean McLean, and Ross and wife Donna McLean, and grandchildren Doug McNab, Will McNab, Alicia Murden, Charlotte McLean, and Alex McLean.

Services will be private.