Florence Jean (Petrone) Morrison
10/15/2021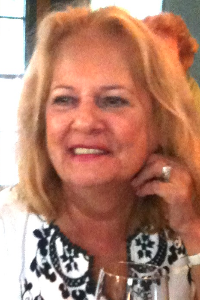 Florence Jean (Petrone) Morrison, a resident of Medford, passed away at her home on Friday evening, October 15, 2021, surrounded by her loving family.

Born in East Boston, Massachusetts, she was the beloved daughter of the late Nicholas Petrone and Teresa (Mollica) Petrone. Florence was a contract coordinator for the Boston Housing Authority for many years. She enjoyed playing the piano and had a special love for dancing and music, especially jazz and the big band sound; Frank Sinatra was her favorite performer. Above all, she was a very devoted mother and grandmother. She will be dearly missed.

Florence is survived by her loving son and daughters; Chris Morrison of Medford, Carolyn Tierney of Medford and Nancy Scioli of Newbury, dear niece Frances and her husband Carl Sousa of Medford, cherished grandchildren Lauren, Lindsey and Amanda as well as many nieces and nephews. She was also the sister of the late William Petrone, Leonard Frank Petrone, Mary Petrone, and her twin brother Edward Petrone.

Her Mass of Christian burial will be celebrated in St. Raphael Church, 514 High Street, Medford on Thursday, October 21, 2021 at 11:00 am. Relatives and friends are most welcome to attend. Interment will be held in the Oak Grove Cemetery in Medford. Donations in Florence's memory may be made to the charity of your choice. For additional information, please visit, www.magliozzifuneralhome.com.