Mr. Joshua Paul Combest
9/30/2021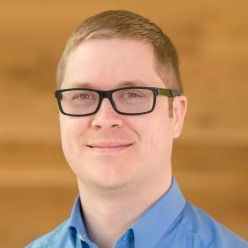 Joshua Paul Combest, a resident of Medford, MA and beloved husband of Aleta (Michael) Combest, passed away at Massachusetts General Hospital in Boston and was healed in Heaven on Thursday, September 30, 2021. He was 36 years old. Born in Nuremberg, Germany, he was the eldest son of Travis and Cristy Combest missionaries to the United States military stationed in Bavaria.
Josh was employed by ClearRock as the Director of Delivery Excellence. His warmth and personality lit up the room when he entered. He enjoyed a challenge and loved to win.
Josh was a very generous person and found joy in helping people meet their goals. He loved the Lord and served Him in various capacities. He was planning to move and start his dream job of serving in a church ministry in California when he became ill. He will be dearly missed.
Jesus said in John 11:25-
"I am the resurrection and the life: he that believeth in me though he were dead, yet shall he live: We rejoice that Josh is alive in heaven because of his faith in Jesus Christ for the salvation of his soul.
John 3:16 For God so loved the world that he gave his only begotten son that whosoever believeth in him should not perish but have everlasting life.
Besides his beloved wife, Aleta, and parents, Travis and Cristy Combest of Longview, Texas, he was the adoring father to daughters, Christiana and Emma. He was a loving brother to siblings: April Bailey, Rachel Campbell, Cassandra Combest, James Combest, Rebecca Edokpayi, John Combest, Joseph Combest, Elizabeth Russaw and Jason Combest.
His Celebration of Life service will be held at New England Baptist Church, 30 Salem Street, Medford, MA on Friday, October 8, 2021, at 10 a.m.
Visitation will be held at the church on Thursday, October 7, 2021, from 6 to 8 p.m. At the family's request, the interment will be privately held at Oak Grove Cemetery.
Donations in honor of Josh's memory may be made to a
GoFundMe Page
.
Click on this meaningful song, "
For ME
".
Arrangements have been entrusted to the Beals-Geake-Magliozzi Funeral Home of Medford. For additional information, please visit, www.magliozzifuneralhome.com.