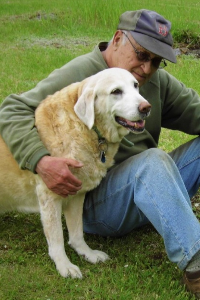 DWIGHT H. DYER 1930-2021

Dwight Dyer, of Medford, MA and North Tunbridge, Vermont passed away after a short battle with cancer on September 21, 2021, surrounded by his many friends and family in the home he was born in 91 years ago.

After serving in the US Army from 1952-1954 he came home to Medford, working for many years in the accounting field. In 1959 he achieved his dream and purchased Echo Farm in North Tunbridge, VT and spent the rest of his life tending to his 120 acres, making the Farm the most beautiful spread in Town, while hosting gatherings of family and friends, including the annual Christmas Tree Hunt, a tradition dating back to 1972. The last 50 years of his life he spent with his various dogs, Precious; Samantha; Luci and Corey, one of them always by his side whether at his home in Medford, or at the Farm.

Dwight was pre-deceased by his parents, Harvey S. and Esther L. (Woodward) Dyer, his sister Jean Dyer Burgess and his brother Arthur Dyer and is survived by his niece and three nephews, Nancy Burgess Hall of Daytona Beach, FL; Rick Burgess of Ashland, NH; Scott Burgess of Yardley, PA; and David Burgess of Tabernacle, NJ, and their spouses and numerous children, and his companion, Patricia Casiello of Medford, MA. Dwight touched so many lives in so many ways and his loss will leave a hole in the hearts of many.

A graveside service at the Edgewood Cemetery in Nashua, New Hampshire, will be scheduled at some point in the near future.

Donations in memory of Dwight may be made to the Massachusetts Humane Society Inc., PO Box 850177, Braintree, MA 02185-0177.

Beals-Geake-Magliozzi Funeral Home in Medford, Massachusetts is assisting with the arrangements. For additional information, please visit, www.magliozzifuneralhome.com.