Suzanne K. Carell
9/11/2021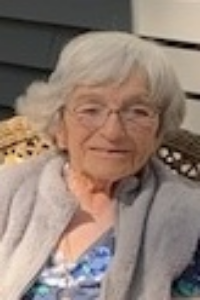 Suzanne K. Carell, a lifelong resident of Medford, passed away at the Sancta Maria Nursing Center in Cambridge on Saturday afternoon, September 11, 2021. She was 91 years old.

Born in Medford, Massachusetts, on August 6, 1930, she was the beloved daughter of the late Frank and Margaret (Hennessey) Carell. Suzanne earned her Bachelors Degree from the College of Our Lady of the Elms and her Masters Degree from Boston College. Suzanne worked as a Teacher in Japan and Germany before returning to Medford. She then was employed as a fourth grade School Teacher for the Medford Public School system for more than 30 years.

In her spare time, Suzanne traveled the world and had visited every continent except Antarctica. She also enjoyed needlepoint and attended daily Mass for nearly her entire life. She will be dearly missed by all who knew her.

She is survived by her loving sister, Ruth O'Connell of Baldwinsville, New York and many nieces, nephews, grandnieces and grandnephews and even some great grandnieces/grandnephews. She was also the sister of the late Constance Carell and Marguerite Grimes and Elizabeth Carell who passed away as a child.

Her Funeral will be held from the Beals-Geake-Magliozzi Funeral Home, 29 Governors Avenue, Medford on Monday, September 20, 2021, at 10:30 AM followed by a Mass of Christian burial celebrated in St. Agnes Church, 32 Medford Street, Arlington, MA at 11:30 AM. Relatives and friends are most welcome to attend. Visiting hours will be held on Sunday from 2 to 5 PM. Interment will be in the Oak Grove Cemetery in Medford. For additional information, please visit, www.magliozzifuneralhome.com.