Mr. Thomas E. Burbine
8/10/2021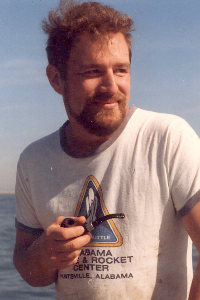 Mr. Thomas E. Burbine, a longtime resident of Medford and beloved husband of Eileen (Morgan) Burbine, passed away at the Winchester Hospital on Tuesday morning after a long, courageous battle with cancer, August 10, 2021. He was 69 years old.

Born in Winchester, Massachusetts, he was the beloved son of the late Clarence T. and Barbara A. (Watson) Burbine. Mr. Burbine was employed at Lincoln Laboratory in Lexington as an Aerial Scientific Industrial and Medical Photographer, for many years.

In his spare time, Tom enjoyed traveling with his wife, Eileen, listening to folk music, good food, and discovering new technology. He also loved learning more about private space exploration and purchasing his daily Mass Millions Tickets. He will be dearly missed.

Besides his beloved wife, Eileen, Thomas is survived by his loving children; Patrick K. and his wife Angela of Seoul, Korea and Julia B. and her husband Daniel A. Silva of Omaha, Nebraska, siblings; Kathy and her husband Thomas Devaney of Merrimack, James and his wife Jeanne Burbine of Harpswell, Maine, John "Jack" and his wife Donna Burbine of Atlantic Beach, North Carolina and Barbara "Bunny" and her husband Jay Selfridge of Reading. He is also survived by many nieces and nephews.

His funeral will be held from the Beals-Geake-Magliozzi Funeral Home, 29 Governors Avenue, Medford on Thursday, August 19, 2021, at 10:30 AM followed by a Mass of Christian burial, celebrated in St. Joseph Church, 118 High Street, Medford at 11:30 AM. Relatives and friends are most welcome to attend. Visiting hours will held on Wednesday, August 18, 2021, from 4 to 7 PM. Interment will be held in the Oak Grove Cemetery in Medford. In lieu of flowers, donations in Thomas' memory may be made to the charity of your choice. For additional information, please visit, www.magliozzifuneralhome.com.