Mrs. Anna (DeVito) Rossi
8/11/2021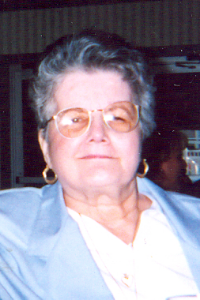 Mrs. Anna (DeVito) Rossi, a resident of Melrose, formerly of Medford and beloved wife of the late Gerard A. Rossi, passed away at the Oosterman's Melrose Rest Home in Melrose on Wednesday evening, August 11, 2021. She was 85 years old.

Born in Everett, Massachusetts, on April 16, 1936, she was the beloved daughter of the late Antonio and Caterina DeVito. Mrs. Rossi enjoyed shopping, crocheting, arts & crafts and quilting. She also enjoyed her work as a General Electric Secretary and as a Lunch Mother for the Medford Public School System. Anna also enjoyed watching old western movies. She will be dearly missed.

Anna is survived by her loving son's and daughter-in-law; Jerry Rossi of Florida and Stephen and his wife Eve Rossi of Billerica, cherished grandchildren; Nicholas and Gina Rossi, siblings; Ralph and his wife Thelma DeVito of New Hampshire, Angela DeVito of Everett, Rosemarie D'Angelo of Winchester, Claire DeVito of Everett, Louis and his wife Rosalie DeVito of Everett, Anthony and his wife Ellen DeVito of Malden and Jeanette and her husband Larry Chaletsky of Newton and many nieces and nephews. She was also the sister of the late Gregorio DeVito, Carmela Colaruotolo, Barbara DeVito, William DeVito, Joseph DeVito, Mary Lento, John DeVito, and Robert DeVito.

Her Mass of Christian burial will be celebrated in St. Joseph Church, 118 High Street, Medford on Tuesday, August 17, 2021, at 11:30 AM. Relatives and friends are most welcome to attend. Visitation will be held in the Beals-Geake-Magliozzi Funeral Home, 29 Governors Avenue, Medford on Tuesday, prior to the mass, from 10 to 11 AM. Interment will be held in the Oak Grove Cemetery in Medford. Donations in Anna's memory may be made to the National Multiple Sclerosis Society, 101a 1st Street, Waltham, MA 02451. For additional information, please visit, www.magliozzifuneralhome.com.