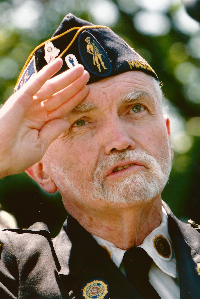 To view Livestream of the Funeral Mass for Patrick J. Leonard July 21, 2021 at 10:00am

LEONARD, Patrick J. of West Roxbury, July 17, 2021. Beloved husband of the late Maureen (McAllister) Leonard. Devoted son of the late Patrick and Anne (Collins) Leonard of Boston, both originally of County Cork, Ireland. Devoted brother of the late Jerome M. Leonard and the late James D. Leonard. Cherished father of Karen Hynes (Paul), Paula Leonard-Schwartz (Steve), Patricia Maguire (Sean), Kevin Leonard, Janet Colamaria (Jack), Brian Leonard (Judy), Brenda Swanson (Randy), Diane Leonard (Gerard) and the late Gerard Michael Leonard. Dear grandfather of Sean, Kerry, Sara, Andrea, Sean, Cedric, Annie, Jay, Joseph, Ashley, and Paul. He also leaves behind many beloved great grandchildren, nieces, and nephews.

A lifelong resident of Boston, he graduated from Boston English High School in 1942 and enrolled at Boston College. In 1943, he enlisted in the U.S. 8th Army Air Force, 92nd Bombardment Group, 327th Bomb Squadron, serving as a B-17 Turret Gunner in England in 1944 and as an Aerial Gunnery Instructor. He later served in the Army Reserve Corps and the Navy Reserve. After the war, he returned to Boston College, earning his B.S. in Mathematics (minor in Physics) in 1949 and was elected to Sigma Pi Sigma, the physics honor society, in 1954.

Pat enjoyed a career of over 40 years of service as a civilian scientist for the U.S. Department of Defense. He was a mathematician for the U.S. Navy Underwater Sound Laboratory, the U.S. Air Force Cambridge Research Center, and Watertown Arsenal. He was a physicist for the U. S. Army Materials and Mechanics Research agency and materials engineer for the U.S. Army Materials Technology Laboratory, achieving lifetime certification in Standards Engineering.

He was active in many professional organizations, including serving on multiple national committees for the American Society for Testing and Materials and on the Board of Directors of the Standards Engineering Society. He was a frequent judge for the Massachusetts State Science Fair and the Junior Engineering Technical Society Competition.

Pat was committed to a number of community and veterans' organization, including the Disabled American Veterans Silver Star Chapter 3 (serving as Aide to the National Commander in 2013-2014), the American Legion Post 36, the VFW Post 2902, and the Knights of Columbus West Roxbury Council 3049. After retirement in 1990, he redoubled his volunteer activities with the Veterans Administration Boston Healthcare System; in 2016 he was recognized for over 7500 hours of service. An avid tennis player and instructor, he received the Sportsmen's Tennis Club Award for Contribution to Inner City Tennis in 1978. He will be dearly missed by his family, many friends, and colleagues.

Visitation: William J. Gormley Funeral Service, 2055 Centre St., West Roxbury, MA 02132 on Tuesday July 20th from 4 to 8 pm. Relatives and friends kindly invited.

Funeral: St. Theresa of Avila Catholic Church, 2078 Centre St, West Roxbury, MA 02132 on Wednesday July 21st at 10 am.

Interment: Massachusetts National Cemetery Bourne, Connery Ave, Buzzards Bay, MA 02542 on Wednesday July 21st at 2 pm.

Donations: Disabled American Veterans Silver Star Chapter 3, c/o Cmdr Dennis Devine, 904 Plymouth St., Middleboro, MA 02346.