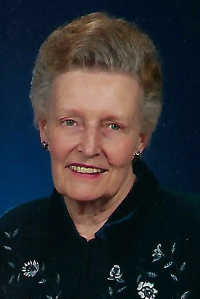 Marie J. (Helmick) Barry, "Rie" of Peabody, MA and formerly of Winchester, MA passed away at the Kaplan Family Hospice House in Danvers, MA on June 9, 2021, surrounded by her loving family. Beloved wife of 55 years of Stephen D. Barry "Steve". Marie is survived by her son Raymond and his wife Keri (DeVito) of Tewksbury, MA., daughter Anne Marie of Moss Bluff, LA, eight grandchildren; Tiffany Barry, Alexander Barry, Zachary Barry, Michael Thompson, Stephanie Ryan, William Ryan, Alicia Gill and Robyn Gill, and a great grandchild Annaliese Ryan. Visiting hours will be held at the Gormley Funeral Home, 2055 Centre Street, West Roxbury, MA on Thursday, June 17th from 4-8pm. A Funeral Mass will be held at St. Theresa of Avila, 2078 Centre Street, West Roxbury on Friday, June 18th at 10:00AM. Interment to follow at St. Joseph Cemetery, West Roxbury, MA. In lieu of flowers, donations may be made to the American Heart Association.

Born August 2, 1928 in Miami Beach, FL to Alice Cecelia (Clancy) and Raymond Glen Helmick, Marie was the eldest of three children. Sister of the late Rev. Raymond G. Helmick, S.J. of Chestnut Hill, MA. Marie is survived by her brother Monsignor William M. Helmick of Boston, MA and previously Pastor at St. Theresa of Avila in West Roxbury, MA. Marie grew up in Arlington, MA where she attended St. Agnes Elementary and Junior High. She then attended St. John the Evangelist High School in North Cambridge, MA and graduated in 1946 with the highest honors and was Valedictorian. Marie went on to attend Emmanuel College and graduated in 1950 with a B.A. in Chemistry. Marie received an M.S. in Biology from Boston College in 1955.

Marie began her career working at the M.I.T. Physics Department's Radioactivity Center in 1950 where she conducted research in bone metabolism and co-authored three research papers. In 1957, Marie joined a newly formed company, New England Nuclear Corporation. As Manager of the Radioassay Laboratory, Marie developed the lab from an internal service to a profitable consulting lab which for a time was the largest income producer of the young company. Recently married, Marie left NEN in 1963 to raise a family. Once Marie's two children has finished elementary school, Marie was eager to return work. Marie resumed working as a contract technical writer at M.I.T.'s Program in Industrialization of the Housing Sector where she coordinated interdisciplinary research and edited materials from professionals and students. Marie next worked for Radcliffe Programs in Health Care where she utilized her technical writing skills and analyzed admissions applications to furnish a student profile. In 1977, St. Elizabeth's Hospital in Brighton, MA hired Marie as their first Health Systems Analyst. Marie was able to utilize her technical writing and analytical skills to write several Determination of Need Applications that enabled the hospital to expand its campus and add service offerings. Additionally, Marie's detailed analyses of patient admissions, demographics, market trends etc. were used by the Executive Leadership Team for making important and strategic decisions. Marie also served on several Mass. Health Data Consortium Committees where her detailed analytical worked was praised by her colleagues. Marie retired in 1996, or so we thought. Even in "retirement", Marie found ways to keep her mind busy. While a resident at Brooksby Village in Peabody, MA, Marie served on their Resident Advisory Committee for two terms and on a Health & Wellness Committee. At the time of Marie's passing, she was still an active member of both committees.

Marie's first love was family. Her second love was travelling. Marie's first trip to Europe was in 1950, when she and several of her girlfriends toured Europe by car, something unheard of back then. Marie returned to Europe in 1957 and 1959. It was on a 1960 trip to Europe, sponsored by the Boston College School of Education, that Marie met the love of her life, Steve. After getting married in 1962, Marie and Steve travelled the world together and embarked on numerous cruises.

After spending thirty-nine years as a resident of Winchester, MA, Steve and Marie sold their house in 2004 and downsized to a condominium in Stoneham, MA. In 2009, Steve and Marie moved into Brooksby Village and have lived there ever since in the Independent Living. Marie had moved to the Assisted Care Unit at Brooksby just two weeks before her death.