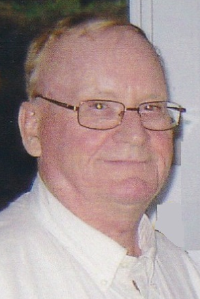 To view Livestream of the Funeral Mass for Thomas Kieran Larkin April 23, 2021 at 10:00am.

Tom Larkin, 87, beloved husband of Diane (Yaeger) Hodgson, died April 16, 2021 at his home in Port Charlotte, Florida.

A native of Ireland and a longtime Florida resident, he was born in County Roscommon on December 26, 1933. After immigrating to the United States, he served in the U.S. Air Force as Pipe Sergeant, and later made his career as Ships' Engineer in the maritime service.

An awarded bagpiper, Tom was Post Piper for American Legion Post 110 in Port Charlotte, and VFW Post 5890, of which he was a lifetime member.

He is survived by his wife of 21 years, Diane; and four sisters, Mary Larkin, of Norwood, MA; Bridget Knight, of Kent, England; Josephine Casey of Norwood, and Phyllis McDonnell, of West Roxbury, MA. Also survived by many nieces and nephews.

Visiting hour at the William J. Gormley Funeral Home, 2055 Centre St. West Roxbury, MA on Friday, April 23rd from 8:30-9:30 am. followed by a Funeral Mass in St. Theresa of Avila Church West Roxbury at 10 o'clock and burial St. Joseph Cemetery in West Roxbury.

In lieu of flowers, memorial donations may be made to The Salvation Army, one of his favorite charities or to Padre Pio Foundation at padrepio.com. For directions and guestbook www.gormleyfuneral.com.