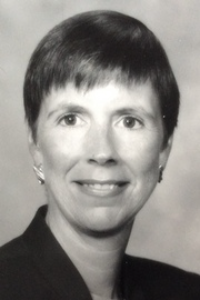 Robin Postill (Young) of Boston died comfortably at age 67 on January 29, 2021 as a result of early-onset Alzheimer's disease. Robin was a beautiful soul and will be deeply missed by her family, friends, and colleagues. She was predeceased by her parents Roberta (Paton) and Franklin Young. Robin is survived by her husband Gordon, her siblings Rick (Laura), Gary (Margaret), Candace (Glenn), her niece Kiley and nephew Andrew, her dear friends Ellen and Bets, and her beloved cats Callie and Joey.

Raised on the south shore and moving to Connecticut with her family when she was in her teens, she especially enjoyed those summer vacations on Duxbury beach with the entire family in a four room cottage with no hot water and plenty of sand on the floor. Major outings including clam digging, long walks on the beach and an occasional lobster feast where Robin was a pro at getting every last morsel out of the shell.

Robin was a prolific writer and after graduating with her Bachelor of Arts from the University of Connecticut she began her career in the field of publishing with Warren, Gorham and Lamont in Boston.
In the summer of 1981 while treating her sister to a graduation vacation in Nova Scotia, Robin met the love of her life, a young United Church of Canada minister, on Evans Beach near Margaree Harbour in Cape Breton. Reconnecting a few months later through Gordon's Christmas card, they soon became swept up in a passionate whirlwind of letters, phone calls, and visits, and were married in April 1983.

Beginning their marriage in Boston, Robin accepted an exciting job offer from Arthur D. Little and Gordon began his doctorate at Boston University. Moving to Oshawa, Ontario in 1986 after Gordon received a "call" from St. Andrew's United Church, Robin was quickly offered a coveted position with Hume Publishers in close by Toronto. However after enduring the brutal commute into the city for three years, Robin completely changed careers and entered the field of hospital philanthropy and development at the nearby Whitby General Hospital.

In 1991, hungering for a new adventure, warmer climes and more beach time, they surprised everyone by moving to Naples, Florida. Robin soon landed an exciting position at Lee Memorial Hospital in nearby Ft. Myers while Gordon began his lifelong career as a hospice chaplain. Yet in 1995, Robin felt a deep yearning to radically change course and enrolled in the Masters of Social Work degree program at the University of South Florida. Initially anxious about being the only one in her class of about 40 students without any previous social work education or experience, Robin graduated in 1997 as one of only two students with a perfect 4.0 GPA. After interning at the Shelter for Abused Women in Naples, Florida she was immediately hired upon graduation as its program director and within two years achieved the professional designation Licensed Independent Clinical Social Worker (LICSW).
However in response to their growing desire to live closer to family and longtime friends, they moved to Duxbury, MA in 2003 where Robin professionally flourished in senior positions at Brockton Family Counseling Services and then at Linden Ponds in Hingham. Heartbreakingly in April 2015 Robin's increasing cognitive difficulties, eventually diagnosed as symptoms of early-onset Alzheimer's disease, made it impossible for her at age 61 to continue working.

In October 2018 as Robin's disease progression accelerated, their decision to move to a condo in Boston's beautiful Back Bay proved prescient by providing them ready access to numerous galleries, museums, theatres, classical music venues and terrific eateries which Robin could still enjoy almost until the pandemic arrived. Of vital importance and right up to within two months of Robin's death, their morning walks of at least 3.5 miles along the nearby Charles River Esplanade with its stunning natural beauty and wide array of wildlife daily uplifted their spirits.

Throughout her life Robin's passions for birds, reading, walking, gardening and the ocean brought her much peace and joy as did those annual restorative vacations with Gordon to magnificent locations like Yosemite, Big Sur, Paris and the Swiss Alps. With her devoted soulmate and best friend Gordon at her side "in sickness and in health" for almost 38 years, Robin lived fully and joyously for as long as possible. Her integrity, thoughtfulness, loyalty, goodwill, compassion, and courage graced countless lives.

A small gathering for family and friends to celebrate Robin's life will be held at a later date. In memory of Robin, donations to the National Audubon Society, the Esplanade Association or the charity of your choice are welcomed.