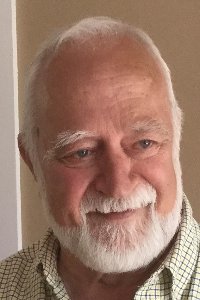 Alfred H. Gagnon, 77, of Westport, MA passed away peacefully at Massachusetts General Hospital on Monday, January 4th, 2021 after a brief illness.

Alfred was born on January 30, 1943 in Fall River, MA to the late Homer and Edwina (Leclair) Gagnon. He was predeceased by his wife of 45 years, Sandra (Moura) Gagnon, by his two sons, Jeffrey and Steven Scibetta, and by his sister Claudette Busse of Windham, Connecticut.

He is survived by his brother and sister-in-law, Edward and Christine Gagnon of Swansea, MA. He also leaves behind his brother-in-law Donald Busse, his nieces Elizabeth (Gagnon) Gildred and LeeAnn (Busse) Marschat, and his beloved companion Anna Kristiansen.

Known as "Fred" or "Freddie" to his loved ones and as "Al" in the workplace, he was kind and gentle with a good sense of humor and a great laugh. He served in the United States Army with a tour of duty in Vietnam and worked for much of his life in the sheet metal industry.

There will be a graveside service on Wednesday, January 13th, 2021 at 11:00am at Beech Grove Cemetery 947 Main Road in Westport, MA.

The family requests anyone wishing to attend follow Covid guidelines.