Alfred Ernest Smith
12/14/2020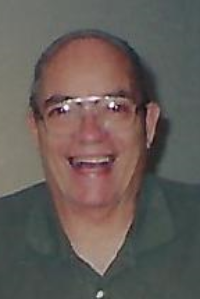 Alfred E. Smith, 89, of Mystic died Monday, December 14, 2020 at Pendleton Healthcare in Mystic.
He was born in Oakland, California on September 28, 1931 the son of Robert and Ethel Mae Smith. He grew up in Burbank and attended John Burroughs High School. In 1949 he enlisted in the Coast Guard serving until his honorable discharge in 1951. Later in life he obtained his GED.
He married Gloria Mae Holmes on October 11, 1952.
He became an apprentice electrician and worked out of IBEW Local 90 until his retirement in 1991. He worked on many big building projects in the area, most notably the Millstone Nuclear Power Plants.
Mr. Smith was a devout Christian who attended and served at the Groton Bible Chapel and then the North Stonington Bible Church. Later he was affiliated with the Gideon Ministry.
Mr. Smith was a volunteer coach in the Mystic Little League and with Mystic PeeWee Football. He also was a camp counselor at Camp Berea in New Hampshire. After retiring he worked as a crossing guard for the Groton Town Police and was an umpire for local high school girl's softball.
He is survived by his son David (Judy) Smith and daughter Debra (Mark) Luke. He is also survived by his granddaughters Lauren Smith, Heather Smith, Rachel Heasley and great grandson Brayden Heasley. He was predeceased by his wife, Gloria, in 2018.
The family would like to thank home health care aides, Lisa and Stephanie, for their devoted service during the last couple of years and also the staff at Pendleton for taking care of Mr. Smith since he moved there last August.
Due to Covid there will not be any services at this time. The family hopes to have a private graveside services sometime next year.
To share a message of condolence or remembrance with his family, please click the link below.