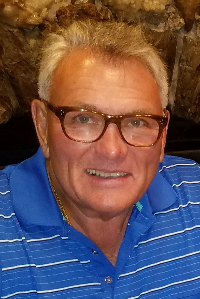 STOW, Robert L. "Bob" 66 of Franklin, formerly of West Roxbury on October 16, 2020. Beloved husband to Elizabeth J. (MacKinnon) Stow for 41 years. Loving father of Robert L. Stow Jr. and his wife Patricia and their children, Ryder Robert and Harper Ellen of Dedham, and his "favorite" daughter, Brenda J. Bartucca and her son Christiano James of Brunswick, Maine. Dear son of the late Weston Stow and Jean Bodio. He is also survived by his numerous brothers and sisters in law, as well as many cousins and friends.

A veteran of the U.S Navy, Bob served during Vietnam as a Welder Hull Technician. His skills as a welder, coupled with his strong work ethic and engaging personality helped him establish a successful family owned business. Bob was a 32nd degree Mason of the Scottish Rite and late member of the Stoughton Fish and Game Club.

Bob will best be remembered for his sense of humor, and his zest for life and adventure. He taught his children to live each day passionately and to the fullest, with no regrets. He cherished his family, especially his grandbabies. He enjoyed scuba diving, boating, jet skiing, hiking, travel, and cars. He loved tackling any type of project; Home Depot has lost a very special customer. His warm generous smile and charismatic personality enabled him to make many friends. He had a big heart and a gift for making you feel like you were the most important person in the room. Bob saw the best in you and whenever you were in his presence, you felt empowered. He created hundreds of fun, happy memories that will be cherished by many.

Visiting hours will be held in the Gormley Funeral Home, 2055 Centre St., West Roxbury on Friday, October 23rd from 4:00 – 8:00 PM. Funeral Mass and interment will be private.