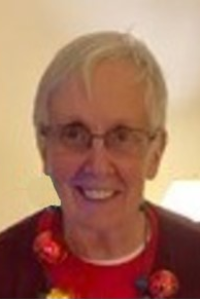 PENDER, Mary B. Age 82 of West Roxbury, passed away Friday, August 21, 2020 peacefully at home surrounded by her loved ones, after a long illness. She was born December 4th, 1937 to the late James J. Pender Sr. and Mary Ellen (Carroll) Pender of West Roxbury. She is survived by her sister Kathleen Fitzgerald of West Roxbury and her brother James J. Pender Jr. and his wife Virginia (Burke) Pender of Mashpee. She was the adored Aunt of Jim Pender of Woodinville, WA, Paul Pender of Hadden Heights, NJ, Jill (Pender) Goodman of Hope Valley, RI, John Fitzgerald of East Bridgewater, Karen Fitzgerald of Wakefield and Lauren (Fitzgerald) Carchedi of East Bridgewater. She was also the grand aunt to 16 grand nieces and nephews, many of whom lovingly called her "Greaty".



Mary was a graduate of Cathedral High School, Boston and a 1959 graduate of Boston State College (Now UMass) where she received her BS and MA Ed. Mary taught for 40 years in the Westwood School System, first at the Pond Plain School (now Sheehan) and later at the Downey School where she became the school librarian. During her tenure at the Downey School the school library was dedicated to and named The Mary B. Pender Library.



Mary was an avid Celtics and Red Sox fan and held season tickets for many years. She enjoyed traveling with her wonderful group of longtime friends as well as her family to many places, especially Cape Cod, Florida and across the country.



She will be missed, loved and remembered by so many.



Visitation will be held 8:30 to 9:30 on Thursday, August 27, 2020 at Gormley Funeral Home, 2055 Centre St. West Roxbury, MA. A private Mass of Christian Burial will be held at St. Theresa of Avila , Catholic Church (across the street from Gormley's) in West Roxbury, where Mary was a lifelong and devoted parishioner, at 10 am, directly following the wake. The burial will be private.



In lieu of flowers, donations can be made to Anna's Pals 53 Addington Rd., West Roxbury, MA 02132 or the VNA Hospice 120 Thomas St., Worcester, MA 01608.



A special thanks to our "Angels" Bertha, Stephanie, Diana, Gwenda, Dawn and Gurline for their tenderness and caring, we could not have asked for better caregivers and friends.