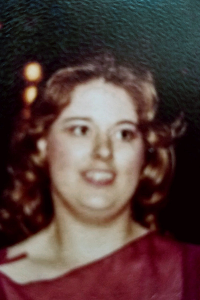 Jacqueline (Hayward) Ruffini, (known to friends and family as "Jay Jay") 63, of New Bedford, Massachusetts passed away Wednesday, March 18, 2020 at Brandon Woods of Dartmouth. Born in East Meadow, NY, she was daughter of the late William Hayward and Jacqueline (Sutcliffe) Razzano and step-daughter of the late James A. Razzano. She was a graduate of Westbury High School and received a Bachelor of Science from the University of Massachusetts in Dartmouth. She did this with considerable love and support from her Goldrick family of New Bedford. She loved making quilts and would not let a holiday go by without sending handmade crafts and treats to her loved ones. She was a wiz at games and crossword puzzles. She had a great love of animals, especially cats (including her sweet Misty) and cherished each of her family members near and far.


Survivors include 5 sisters: Claudia Floreno of Hollywood, FL, Barbara Clark and her husband Bruce of New Rochelle, NY, Maria Reddington and her husband Carl of Shohla, PA, Donna Updegrove and her husband Brad of Wilmington, NC and Kristina Fanning and her husband Ian of Wilmington, NC; and 3 brothers: Lee Clarke of Wilmington, NC, James Razzano, Jr. of Fruitville, MD and Joseph Razzano and his wife Elizabeth of Levittown, NY; and many nieces and nephews. She was sister of the late Joanne Shearin.


In lieu of flowers, memorial donations may be made to: New England Hospice, 190 Old Derby St., Suite 304, Hingham, MA 02043.


Private arrangements will be held at the convenience of the family.