Suzanne Theresa Doran
2/7/2020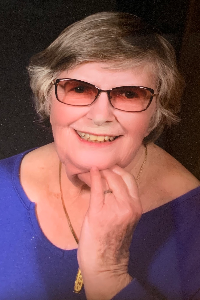 Suzanne Theresa Doran, 83, of Ventura, passed away on Friday, February 7, 2020 at the Washington Hospital in Fremont, California.
Suzanne was born on September 10, 1936 in Clinton, Iowa and she was a Ventura resident for 47 years from 1971 to 2018 at which time she moved to Fremont.
Suzanne was a registered nurse for 22 years and had worked at the Santa Paula Hospital.
Suzanne is preceded in death in on December 9, 2015 by her beloved husband of 59 years Larry Doran. She is survived by son and daughter-in-law, Kevin and SunHee Doran of Tucson, Arizona; daughter, Kim Doran of Oakland, California; daughter and son-in-law, Sandra and Gene Dale of Fremont, California; son and daughter-in-law , Michael and Karen Doran of Paso Robles, California; grandchildren: Michael, Jeffrey, Regan, Mathew, Brianna and Sean; great grandchildren: Mattilyn, Aiden, and Eben.
Funeral Services will be held at 11:00 am on Wednesday, March 4, 2020 in the JOSEPH P. REARDON FUNERAL HOME & CREMATION SERVICE, 757 East Main Street, Ventura. Burial will follow at Ivy Lawn Memorial Park, Ventura.