George R. Anderson III
2/6/2020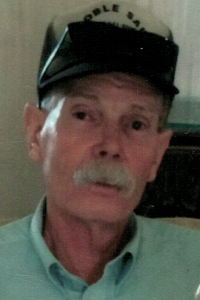 George R. Anderson III (Randy) of Ventura, CA passed away on February 6, 2020 at Community Memorial Hospital where he was born in 1952 to George and Shirley Anderson. He attended Elmhurst Elementary, Balboa Middle School, and Buena High School. He also graduated from Ventura College and attended Cal Poly San Luis Obispo for two years. He established his own landscaping business in San Luis until his illness in 1995. He volunteered for many years at the Braille Institute, helping those in need.
He is survived by his mother, Shirley, brothers Todd Anderson, David and wife Laurie Anderson and his sisters Susan and husband Robin Pendergraft, Marcia and husband Kevin Youell, and Mary Anderson. He also leaves behind many cousins, nieces, and nephews. He was preceded in death by his father, George Anderson.
In lieu of flowers, memorial donations may be made to Trinity Center Volunteer Fire Dept, PO Box 191, Trinity Center, CA 96091
Family and friends are invited to a Funeral Service at 11:00 am on Monday, February 17, 2020 in the JOSEPH P. REARDON FUNERAL HOME & CREMATION SERVICE, 757 East Main Street, Ventura.