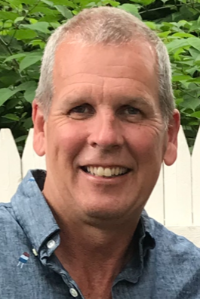 John Flynn (Age 57)
February 3, 1963 - February 7, 2020

FLYNN, John F. of Dedham, formerly of Dorchester, February 7, 2020. Beloved husband of Nancy (Pender) Flynn. Loving father of Brendan, Bridget, and Liam Flynn. Loving son of the late William and Virginia Flynn. Devoted brother of Michael Flynn and his wife Marybeth of Dorchester, Mary Ellen Flynn of Quincy, Thomas Flynn and his wife Dawn of Milton, Jane McSweeney and her husband Steve of Mansfield, Virginia Flynn and her partner Patricia Caffrey of Hingham, Elizabeth Duddy and her husband Thomas of Quincy. Cherished uncle of several nieces and nephews.

John fought a courageous battle with cancer and died peacefully in his home, surrounded by his wife, children, family, and friends. Employee of the Massachusetts State Lottery. Friend of Bill W. for 31 years.

Funeral from the William J. Gormley Funeral Home, 2055 Centre Street, West Roxbury on Monday, February 10, at 9:00 a.m. A Mass of Christian Burial will be celebrated in St. Mary of the Assumption Church, 25 Avery Street, Dedham at 10:00 a.m. Relatives and friends are invited to attend. Visiting hours in the funeral home on Sunday, February 9, from 3:00 to 7:00 pm. Interment Brookdale Cemetery.