Marjory C. Little
2/6/2020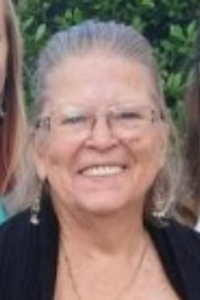 Mrs. Marjory C. Little, 81, beloved wife of 58 years of the late Robert Lee Little, entered into rest on Thursday, February 6, 2020 at her residence.
Funeral services will be held at 3:00 PM on Saturday, February 8, 2020 at Platt's Belair Road Chapel with the Rev. Dorna Adams officiating. The family will receive friends from 1:00 until just prior to the service.
Mrs. Little was born in New Orleans in 1938 to Allie Drue Bradley and Louise Scott Bradley. She married Robert Lee Little in 1955 and remained happily together until his death in 2013.
She is survived by her daughters; Lee Martin (Rick), Emmaly Dawson and Bridgett Draper, her grandchildren; Catherine Graves, Aurora Martin, Morgan Martin, Cheyenne Martin, Sarah Lord, Brandi Shealey, Kevin Dawson, Jason Bennett, Josh Bennett and Ray Straughn and thirteen great grandchildren, Cayle, Shai, Belle, Laken, Charlotte, Lauren, David, Jaidyn, Dawson, Daylyn, Charlotte, Scarlett and J.R., as well as two great great grandchildren.
If so desired, memorials may be made to the Stevens Creek Dream Center at 3364 Peach Orchard Road Augusta, GA 30906 or to the Forces United (formerly Augusta Wounded Warrior Project), 701 Greene Street, Augusta, Ga., 30901.
Please sign the guestbook and send condolences at www.plattsfuneralhome.com.