Paula Marie Burtch
1/27/2020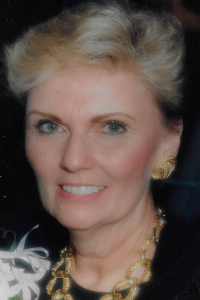 Paula Marie Burtch, 80, of Ventura, California, passed away peacefully at home on January 27, 2020. Paula was born in Chicago, Illinois to Virginia Thompson and Paul Carey on August 31, 1939. She attended Pius X High School in Paramount, CA and graduated in 1957. She went on to found "Houston 100" company, Irrigation Station, in Houston, Texas with her husband, George Burtch, in 1987. She enjoyed laughing a lot, traveling, dancing, art, all kinds of cuisine, and spending time with her family and friends. She was involved with many charities tackling climate change, Alzheimer's, HIV, and wildlife endangerment, among others.
Paula is survived by her sons, Steve, Sam and wife Laurie; granddaughter Michelle Lafferty and husband Dan, great-granddaughter Madison; grandson Sam; sister Susan Luft; sister-in-law Shirley Buck; and numerous nieces and nephews. She is preceded in death by her husband, George Burtch; and recently, brother-in-law Ken and wife Barbara.
In lieu of flowers, memorial donations may be made to the Ventura Botanical Gardens, venturabotanicalgardens.com.