Mr. Mitsuru "Mitz" Niwa
1/9/2020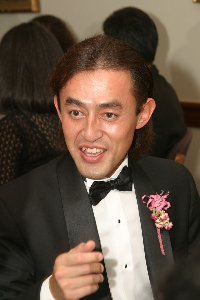 Mr. Mitsuru "Mitz" Niwa, a resident of Medford, passed away at his home on Thursday, January 9, 2020. He was 49 years old.

Born in Nagoya, Japan, he was the beloved son of Yasuhito and Yuko (Takada) Niwa of Japan. He moved to the U.S. with his family as a child, graduating from Arundel Senior High School in Gambrills, Maryland. After receiving Bachelor of Science at Lehigh University in Bethlehem, Pennsylvania, he spent most of his adulthood living in the Greater Boston area.

As a Product Support Engineer at Polycom for over 20 years, Mitz was a dedicated and hard-working employee committed to excellence. He always represented the customers' best interest, and he was admired as a subject matter expert on Polycom products and technology. He was always willing to share his knowledge, and he authored a vast collection of training and technical documentation, which is considered an invaluable resource within the company. This library of technical expertise and accomplishments will serve as his lasting legacy at Polycom. Through the years at Polycom, Mitz made numerous lasting friendships and shared many enjoyable memories. His camaraderie will be greatly missed.

Mitz loved music. He had a wide range of appreciation for different styles, from classical to rock to jazz, and had a vast collection he built over his lifetime. He enjoyed playing both piano and guitar, both as a hobby and occasionally would perform at parties and events. He had perfect pitch, and would compose and record songs in his own recording studio. He loved to attend concerts and speak and share thoughts with other musicians, and would often converse with them after a show.

His other passions included playing softball & photography. Until recent years, he played in multiple softball teams, which prompted him to buy a hybrid car so that he could travel to practice & games all over the Greater Boston area in an eco-friendly way. His car trunk was always full of softball equipment like bats, gloves, and bases. Like his hero Cal Ripken Jr. & idol Snoopy, he played shortstop. He was also the captain of some teams – "very dependable," his friends would say – "always shows up early, but only for softball…!" He was often behind the camera shooting photos of his teammates, friends and family – to achieve this, he always carried a big backpack with photography gear, even in fancy restaurants. "My paraphernalia", he would explain.

A die-hard fan of the Baltimore Orioles even after living in Massachusetts for so many years, he was a walking encyclopedia when it came to Major League Baseball. In recent years, he finally started rooting for a Boston team – the Celtics. He finally became a Bostonian! He will be dearly missed.

Besides his beloved parents, Yasuhito and Yuko, Mitsuru is survived by his loving sister Masako Niwa Ohira and her husband Taisuke Ohira of Medford.

Visiting hours will be held in the Beals-Geake-Magliozzi Funeral Home, 29 Governors Avenue, Medford on Friday, January 24, 2020, from 4 to 8 PM. Friends are most welcome to attend. For additional information, please visit, www.magliozzifuneralhome.com.