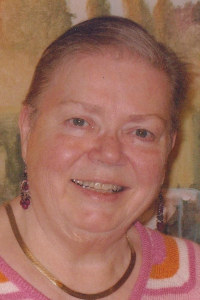 Yvonne Harrop, age 89, entered into rest on Tuesday, January 7, 2020.
Miss Harrop retired from the Office of Cardiology at Augusta University (formerly the Medical College of Georgia) as an office administrator. She was a devoted believer of the Bahá'í faith and gave selflessly to her community. It is why the Ruth B. Crawford and Yvonne Harrop Humanitarian Service Award was established in her honor. Additionally, she was active in Augustans Together and Interracial Family Alliance.
She was preceded in death by her mother, Alice Mae Harrop and nephew, Gregory Thomas Hartnett.
She is survived by her sister, Betty Lou Hartnett and three nephews, Kevin Patrick Hartnett (Bonnie), Matthew John Harnett (Jill), and J. Patrick Harnett (Amie).
A celebration of Miss Harrop's life and service will take place at 2:00 P.M. Monday, January 13, 2020 in the Chapel of Platt's Funeral Home Belair Road. Visitation will be 1 hour prior to service. Members of the Bahá'í community will officiate. Interment will follow at Westover Memorial Park.
In lieu of flowers, memorials may be directed to the charity of one's choice.