Sue Breen Waller
1/7/2020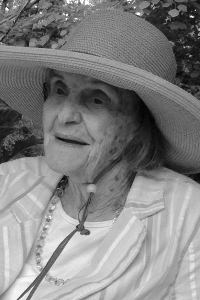 Sue Breen Waller, 95, died on January 7, 2020. She was born in Jesup, Georgia on May 21, 1924 to Roy and Maebelle Breen. She grew up in Jesup and after graduating from Georgia Teachers' College (now known as Georgia Southern University), she taught high school in Camilla, Georgia. She moved to Atlanta and worked in the Water Testing Laboratory of the State of Georgia. It was in Atlanta that she met Earll C. Waller, Jr. They were married in 1948 after which she moved to Augusta where she has lived since then.

Sue taught at Wheeless Road Elementary School and then Monte Sano Elementary School where for thirty years she shared with children her lifelong love of learning. After she retired, she continued to teach by volunteering in Adult Literacy programs.

She was an avid gardener, a wonderful cook and an attentive grandmother. A life-long Episcopalian, she was a member of the Church of the Good Shepherd and enjoyed serving on the altar guild and volunteering with Meals on Wheels.

In addition to her parents, she was preceded in death by her husband of fifty-six years, Earll C. Waller, Jr., one brother Gene Breen and three sisters, Ann Collins, Frances Green and Maebelle Park.

She is survived by her children Ellen Whitehead (Howard), Edith Waller (David Pinson), Colden Waller (Mary) and Suzanne Price (Bill); eight grandchildren: Andrew Whitehead (Euridice), Kate Orelaja (Olu), Alison Whitehead, West Chambless (Rachael Hoch), Breen Chambless, Cole Waller (Alana), Jason Price and Nicole Price and three great-grandchildren: Lucy Orelaja, Miles Orelaja and Emily Whitehead.

The Waller family would like to thank the wonderful caregivers at Brandon Wilde who have looked after and cared for Sue. A funeral will be held on Friday, January 10 at the Church of the Good Shepherd, 2230 Walton Way with visitation starting at 10am prior to the service at 11am.

In lieu of flowers, memorials may be made to The Church of the Good Shepherd, 2230 Walton Way, Augusta, Georgia 30904 or to Augusta University Foundation, ATTN: Literacy Program, 919 15th Street, FI1051, Augusta, Georgia 30912.