Mrs. Brenda M. (Keenan) Palma
12/21/2019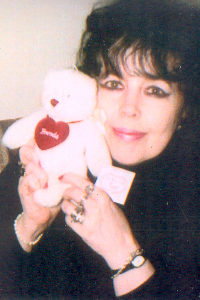 Mrs. Brenda M. (Keenan) Palma, a longtime resident of Medford and beloved mother of Sandra Palma of Medford, passed away at the Courtyard Nursing Care Center in Medford on Saturday morning, December 21, 2019. She was 80 years old.

Brenda enjoyed 46 years of marriage with her late husband, Robert R. Palma.

Born in Boston, Massachusetts, on February 18, 1939, she was the beloved daughter of the late Thomas and Madelyn (Lively) Keenan. Mrs. Palma enjoyed watching Science fiction and Horror movies. She also enjoyed cooking for her family, scrap-booking and figure skating. She will be dearly missed.

Her Funeral Service will be celebrated in the Beals-Geake-Magliozzi Funeral Home, 29 Governors Avenue, Medford on Monday, December 30, 2019, at 10AM. Relatives and friends are most welcome to attend. Visitation will be held in the funeral home, prior to the service, from 9 to 10 AM. Interment will be in the Oak Grove Cemetery in Medford. Donations in Brenda's memory may be made to the Courtyard Nursing Care Center, 200 Governors Avenue, Medford, MA 02155. For additional information, please visit, www.magliozzifuneralhome.com.