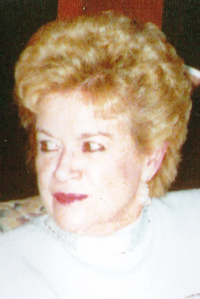 Mary Frances Leonard, 91, of Marblehead, Massachusetts, died peacefully at home on December 5, 2019 surrounded by her beloved children.
She was raised in West Roxbury, Massachusetts and after marrying her late husband, Gerald, they lived in Westwood and Scituate with their three children. Mary enjoyed traveling and instilled that passion in her family. She and her late husband spent summers vacationing with their young family on Cape Cod and their winters, skiing in New Hampshire. Later, she enjoyed many trips abroad with her children and her dear friends. Her life was further enhanced by her appreciation of music and good books. She was intrigued with fashion and known for her impeccable style. She was keenly interested in current events and politics and never hesitant to share her views.
Her parents were Michael and Hannah O'Toole of West Roxbury. She is also predeceased by her husband of 34 years, Gerald Leonard, her son William Leonard, her sister Ann O'Toole and her brother Francis O'Toole.
Mary is survived by her devoted children, daughter Elaine Leonard of Marblehead and son Gerald and wife Nancy Leonard of Cohasset, her dear sister Dorothy Pritchard and her much-loved niece, Regina Pritchard, both of Pembroke. She cultivated a diverse network of close friends and favorite family members, all of whom were wonderfully supportive in her later years.
The family wishes to extend their gratitude to all of those who cared for Mary, especially Allison Merritt, Marie Gena, Joanne Powers, Dr. Sophia Fagan of the North Shore Physicians Group and members of the Care Dimensions Hospice Team.
Relatives and friends are kindly invited to visit with the family in the William J. Gormley Funeral Home, 2055 Centre Street, WEST ROXBURY on Wednesday, December 11, 2019 from 10:00 a.m. – 11:00 a.m. A Mass of Christian Burial will be celebrated in Saint Theresa's Church at 11:30 a.m. Interment St. Joseph Cemetery, West Roxbury, Massachusetts.
In lieu of flowers, please consider a donation to the Marblehead Fire Department (Local 2043, 1 Ocean Avenue, Marblehead, MA 01945, Attn: Eric Rich) or the Abbott Public Library (fund for large-print books) 235 Pleasant Street, Marblehead, 01945.