Jacqueline R. Carlino
11/26/2019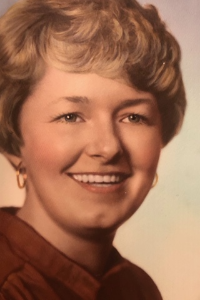 Jacqueline R. Carlino, a longtime resident of Medford, passed away at the Glen Ridge Nursing Center on Tuesday morning, November 26, 2019. She was 72 years old.

Born in Quincy, Massachusetts, she was the beloved daughter of the late William Kincade, and Ruth E. (Kenn) Wolf. Step-daughter of the late Paul A. Wolf. Jacqueline worked as an Office Manager for an electronic manufacturer for many years. In her spare time, She enjoyed going to the theater, concerts and her grandsons' baseball games. Jaqueline also enjoyed activities including, knitting, crosswords, reading and spending time with her family. She will be dearly missed.

Jacqueline is survived by her loving sons; John Paul Jr. and his wife Frances Carlino of Saugus, James R. and his wife Kerri Carlino of Medford and Steven and his wife Tara Nickerson of Bethany, Illinois, grandchildren; Brandon, Brian, Ashlyn, Cameron, Gavin, Cohlette, and Nicolas. Also great-grandchildren; Alexis, Alina and Antonio. She was the sister of the late Joy Kincade.

Her funeral service will be celebrated in the Beals-Geake-Magliozzi Funeral Home, 29 Governors Avenue, Medford on Saturday, November 30, 2019, at 11 AM. Relatives and friends are most welcome to attend. Visiting hours will be held on Friday, November 29, 2019, from 4 to 8 PM. Interment will be in the Oak Grove Cemetery in Medford. For additional information, please visit, www.magliozzifuneralhome.com.