Betty Jean Harrell
11/22/2019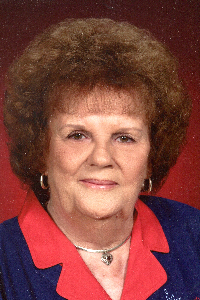 Mrs. Betty Jean Harrell, beloved wife of the late Roy A. Harrell, entered into rest on Friday, November 22, 2019.
Funeral services will be held at 11:00 AM on Wednesday, November 27, 2019 at Platt's Belair Road Chapel, with burial to follow at Bellevue Memorial Gardens.
Mrs. Harrell will be remembered as a loving wife, mother, grandmother and great grandmother. She will be dearly missed by all who loved her.
She is survived by her daughters; Pam Powell (James) and Elaine Gould (Gary), a brother; Tommy Abbott, her grandchildren; Melissa Fogarty, Chris Gould, Jennifer Canestra, Vadra Swygert and James Powell, Jr., as well as nine great grandchildren and four great great grandchildren. She is also survived by two dear friends, Sigrid Cluckey and Jewel Hinton.
The family will receive friends at the funeral home on Tuesday evening, November 26, 2019 from 6:00 until 8:00 PM.