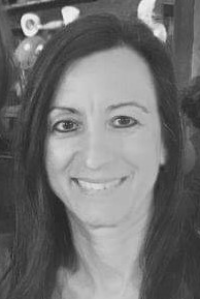 Dina Clessas Soroka, of Gatineau, Quebec, passed away on October 8, 2019 formerly of Boston, MA at the age of 56. Dina leaves behind her beloved and devoted husband of 25 years, Sydney and stepson Sebastien.

Loving daughter of Mary and of the late Christos Clessas of West Roxbury, MA, sister of Evangelia Petropoulos and her husband Chris of Billerica, MA, and Katherine DiCesare and her husband George of Norwood, MA. Loving aunt of Stephan, Christina, Antonio, Alexa and Alessandro. Also survived by many aunts, uncles, cousins, nieces, nephews and friends. She will be missed by family and many friends, both here, Canada and Greece.

Memorial Service at the William J. Gormley Funeral Home 2055 Centre St. West Roxbury, Saturday, October 26th, visiting hours 12-4 pm. Relatives and friends invited.

In lieu of flowers, donations may be made in Dina's memory to the charity of your choice.