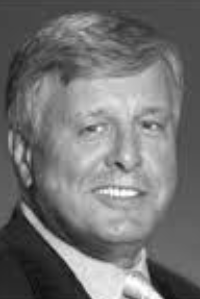 It is with great sadness that the family of James Donald Duffey, Jr. of McLean, Virginia announces his passing on September 10, 2019. Beloved husband of Deborah Duffey; father of James D. Duffey III; son of the late James D. Duffey, Sr and Gertrude (Scully) Duffey; brother of Kathy Whelan, Stephen Duffey, Brian Duffey, and the late Megan Smith and Alexandra Duffey. He is also survived by many nieces, nephews and cousins.

Mr. Duffey enjoyed a long and diverse international career. Most recently he served in the cabinet of former Governor Bob McDonnell as Secretary of Technology for the Commonwealth of Virginia. He began his career as an attorney as a litigator for Department of the Navy in Washington, DC. From there he became Legal Counsel at Electronic Data Systems in Virginia and London. Being fluent in both Spanish and Italian, "Duff" spent the next 12 years as Managing Director of EDS Iberian, Italian, and Asia Pacific Strategic Business Units. At the Iberian division he and his team designed and implemented the NET Result for the 1992 Barcelona Olympic Games. On his return to the USA, Mr. Duffey and his family moved to Dallas, Texas EDS Corporate Headquarters. There Mr. Duffey was responsible for Sales and Business Development Worldwide.

After 3 years, Mr. Duffey returned to Washington, DC as SBU President of Public Sector overseeing federal, state and local, civilian, military and Medicare client relationships.

Mr. Duffey had an active role in the Northern Virginia Technology Council serving as a Board Member and Vice Chair. He served on numerous Boards including George Mason University Foundation, the Kidney Foundation, Wolf Trap Foundation, AFCEA International and Hoop Dream Scholarship Fund. He worked briefly as VP and GM at Dell Computers. He earned Juris Doctorate at New England School of Law, following a Bachelor Degree from University of Virginia.

A Mass of Christian Burial will be celebrated at St. Theresa of Avila Parish, 2078 Centre St., West Roxbury, MA on Friday, September 20 at 10 AM followed by interment at Old Mt. Calvary Cemetery. In lieu of flowers, memorial contributions may be made to Mass General Hospital Pulmonary Critical Care or Spaulding Rehabilitation Center, Boston MA. Online condolences and fond memories may be shared with the family at: www.moneyandking.com and Gormley Funeral Home, West Roxbury, MA www.gormleyfuneral.com.