Catherine Swanson
9/8/2019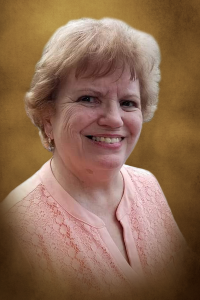 Mrs. Catherine Swanson, beloved wife of Louis Swanson, entered into rest on Sunday evening, September 8, 2019 at her residence.

Funeral services will be held at 11:00 AM on Thursday, September 12, 2019 at Platt's Belair Road Chapel with the Rev. Ben Reams officiating. Burial will follow at Westover Memorial Park.

In addition to her husband, she is survived by her children; Leif R. Swanson, Mark A. Swanson (Nicole) and Joy Swanson-Ledford (Adam), her grandchildren; Marcie Steinhour, Anthony Swanson, Lily Swanson, Piper Swanson and Abbey Swanson, as well as six great grandchildren.

The family will receive friends at the funeral home on Wednesday evening, September 11, 2019 from 5:00 until 7:00 PM.