Frances McDaniel Bagley
9/5/2019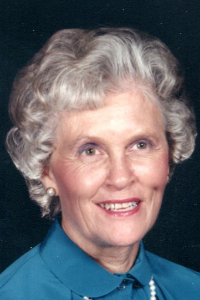 Frances McDaniel Bagley, 91, beloved wife of the late Benjamin Carl Bagley, entered into rest on Thursday, September 5, 2019.

Funeral services will be held at 11:00 AM on Monday, September 9, 2019 at Platt's Belair Road Chapel with Rev Dave Dillard officiating. Interment to follow at Hillcrest Memorial Park.

Mrs. Bagley was a graduate of Tubman High School and retired from the Georgia Southern School of Business. She was a member of Warren Baptist Church. Mrs. Bagley was a proud Breast Cancer survivor and cherished her time spent with her family.

Mrs. Bagley is survived by her daughter, Kay Bagley Johnson (Jerry); her son, Carl Anthony "Tony" Bagley (Pam) her grandchildren, Aubrey Bagley (Austin), Brett Bagley, Bethany Bagley, John Tippins (Missy), Jeffrey Tippins (Amy) and Josh Johnson(Brandi) ;her sisters, Constance Read and Joyce Koss (Ronnie); and by her six great-grandchildren. She was preceded in death by her brother, Benjamin W. McDaniel, Jr.

Pallbearers will be Brett Bagley, John Tippins, Jeffrey Tippins, Josh Johnson, Jerry Johnson, and Austin Martens.

If so desired memorials may be made to the University Health Care Foundation, 2100 Central Avenue, Suite D-1, Augusta, GA, 30904 in honor of Mrs. Bagley who received outstanding care from the Heart and Vascular Center at University.

The family will receive friends at the funeral home on Sunday afternoon, September 8, 2019 from 4:00 to 6:00 PM.