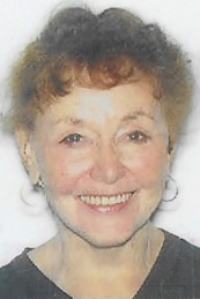 RIDLON, Barbara Ann of Quincy, a retired Boston Police Sergeant, passed away peacefully at Milford Regional Medical Center on July 27, 2019 at 83 years of age with her son and daughter-in-law at her side.

Born in New Hampshire, Barbara grew up to become an expert equestrian who taught horseback riding at a family lodge on Lake Winnipesaukee as well as being an accomplished piano and organ player. Barbara graduated from the University of New Hampshire before relocating to Boston.

Barbara felt the urge to pubic service, and joined the Pinkerton security company, and became a supervisor for security operations at downtown Boston retail stores. Barbara had lifelong love of animals, supporting several animal charities and owned and operated her own pet grooming business for a time.

In 1972, Barbara and 11 other women became the first women to graduate the Boston Police Academy as uniformed Boston Police Officers. Barbara was also one of the first 3 female Boston Police Officers to be promoted to the rank of Sergeant. Barbara was assigned throughout the city and the department's Operations Division where she served as the supervisor for many years. Barbara received numerous commendations throughout her career including the Boston Police Medal of Honor.

Barbara was an avid traveler and saw the world, seeking out unique travel experiences such as flying on the Concorde and cruising on the Queen Elisabeth 2. Barbara sought greater heights throughout her life, obtaining several Degrees and becoming an ordained minister.

Barbara is survived by her son, State Police Lieutenant Richard Ridlon, her stepdaughters, Debbie Smith of Ossipee, New Hampshire and Diane Naughton of Whitman. Barbara is predeceased by her ex-husband, Boston Police Detective John L Ridlon Sr, and her stepson, Boston Police Officer John L Ridlon Jr.

Funeral from the William J. Gormley Funeral Home 2055 Centre St. WEST ROXBURY, Thursday, August 1st at 9am. followed by a Funeral Mass in St. Theresa Church at 10 o'clock. Visiting hours Wednesday 4-8 pm. Relatives and friends invited. Interment St. Joseph Cemetery. For directions and guestbook www.gormleyfuneral.com.