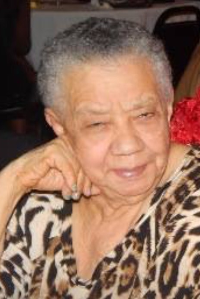 Ursulina Padilla, 89, of Dorchester, MA, formerly of Ponce, Puerto Rico, died peacefully in her sleep on July 20, 2019, at home in Dorchester, MA. Born December 15, 1929 in Ponce, Puerto Rico, she is preceded in death by her parents, Ramon Morales Rios and Teresa Nazario, her late husband, Victor Padilla, and her son Victor Manuel Padilla Jr.
As the Matriarch of a 5 generational family she leaves behind her children Rosa Elba, Felix Juan, Aida Luz, Magdalena and Elizabeth. She is also survived by 16 grandchildren, 24 great grandchildren, 8 great-great grandchildren and her youngest sister, Miriam Ortiz of Dorchester, MA.
Relatives and friends are kindly invited to attend visiting hours in the William J. Gormley Funeral Home, 2055 Centre Street, West Roxbury on Saturday, July 27th from 1-3pm concluding with a service.