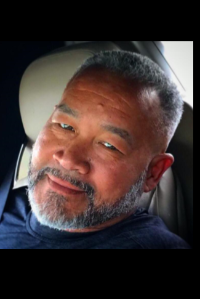 Angel M. Calcano, Jr., 56, of Boston, MA, passed away on May 30, 2019.
Visitation for family and friends will be held on Friday, June 7, 2019 from 4-8 p.m. at Gormley Funeral Home 2055 Center St. West Roxbury, MA 02132. A Christian funeral service will be held Saturday, June 8, 2019 at 10 a.m. at Gormley Funeral Home. Burial will follow at Forest Hills Cemetery 95 Forest Hills Ave, Jamaica Plain, MA 02130, Section 41.

Angel was born in Puerto Rico to Dorcas Calcano and Angel M. Calcano, Sr. on September 26, 1962. He was a devoted son, husband, father and grandfather. Angel's greatest pride and joy was his family, followed by his 33 year professional membership as a Brother of the Boston Local Union 103, I.B.E.W.

Angel is survived by his parents, Dorcas Calcano and Angel M. Calcano, Sr., wife Jacqueline Calcano, children Monique Calcano-Neste (Christian Neste) and Angel M. Calcano, III, grandchildren Anazha M. Santiago and Aiden M. Neste, siblings William Calcano, Edgardo Calcano, Angel Calcano, Gabriel Calcano, Angel Lanzo, Andy Lanzo, and Edwin Calcano, nieces and nephew Cynthia Calcano, William Calcano Hussey, Xenia Cruz and Amanda Calcano.

Memorial contributions in Angel's memory may be made at the Angel M. Calcano Jr. tribute page.

The family wishes to extend our sincere thanks to everyone who has reached out share their fond memories of Angel and extend their condolences.