Dr. Richard N. Curtis
1/5/2016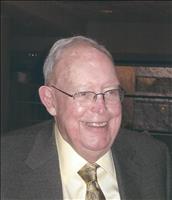 Shrewsbury, MA/Hudson, MA

Dr. Richard Norton Curtis, 93, of Shrewsbury and former longtime resident of Hudson, died peacefully Tuesday, January 5, 2016. Born in Hingham and raised in Weymouth, Richard was the son of the late Clement and Amy Curtis. Graduating from Weymouth High School at age 16 and the Pennsylvania College of Optometry four years later, Richard passed his board exams upon his 21st birthday and promptly launched a career in optometry that spanned 50 years. While working at his first post in New Bedford, Richard met Laurinda (Rodrigues) Curtis, his beloved wife of 66 years.
Shortly after marrying in 1947, Richard and Laurinda settled in Hudson, MA, where Richard established his own successful optometry practice and became a favorite fixture in the community. Richard, a dedicated Scottish Rite Mason, served as a trustee on the board of Hudson Savings Bank and was a Paul Harris Fellow, as named by the Rotary Foundation of Rotary International. Richard had a life-long passion for learning, always keeping up with the latest developments in optometry, health, and medicine. Richard had a wide range of hobbies and interests, from following Patriots football, to reading, playing cards, and making new friends everywhere he went. Most recently, Richard won the hearts of his fellow residents at Southgate in Shrewsbury, MA, where he enjoyed attending lectures, swimming, playing cribbage, and dining nightly with his neighbors. Richard's warmth, thoughtfulness, and undeniable charm will be sorely missed by all his family and friends.
Predeceased by his parents, wife, sister Carol Gorachy, brother-in-law Paul Gorachy, and eldest daughter Debbie Sparrow. Survived by daughter Nancy Marraffino and husband Michael Marraffino of Medway; daughter Jennifer Curtis of Wyoming; son Andrew Curtis of Portland, Oregon; son-in-law Rodney Sparrow of Bolton; niece Gail Bean of Westwood; nephew Paul Gorachy of Quincy; four grand-daughters Tobey Marchal, Stacey Brooks, Kelsey and Emily Curtis; and four great-grandchildren.
Family and friends may visit with the family on Saturday, Jan. 9th from 4:00 to 6:00 p.m. at the Tighe-Hamilton Funeral Home, Inc., 50 Central Street, Hudson, MA 01749. A memorial mass will be held on Sunday, Jan. 10th at 1:00 p.m. in the Chapel at Southgate at Shrewsbury, 30 Julio Drive, Shrewsbury, MA 01545. A reception will follow the mass. Burial services will be held privately in Forestvale Cemetery, Hudson.
In lieu of flowers, gifts may be made to the Rose Monahan Hospice Home, in memory of Dr. Richard N. Curtis. Gifts may be made online at www.vnacarenetwork.org/donate or by check payable to: Rose Monahan Hospice Home, 10 Judith Road, Worcester, MA 01602.